City Hall in Kolomyja (1880)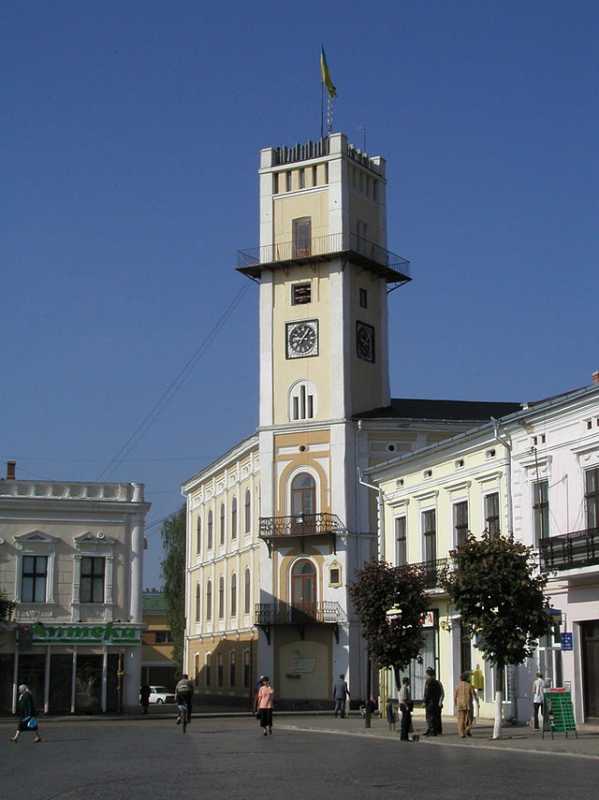 In the city hall in Kolomyja March 5 – June 4, 1880 was imprisoned Ivan Franko – on false charges of socialist propaganda.
Hence he sent home on stage – to Naguevychi. [In the literature, however, expressed doubt – maybe Franko was imprisoned in the prison of regional court (I. Franko str, 14). The memorial tables placed on both buildings.another building.]
Photo: May 23, 2002.