Michelangelo's "Moses" (1904)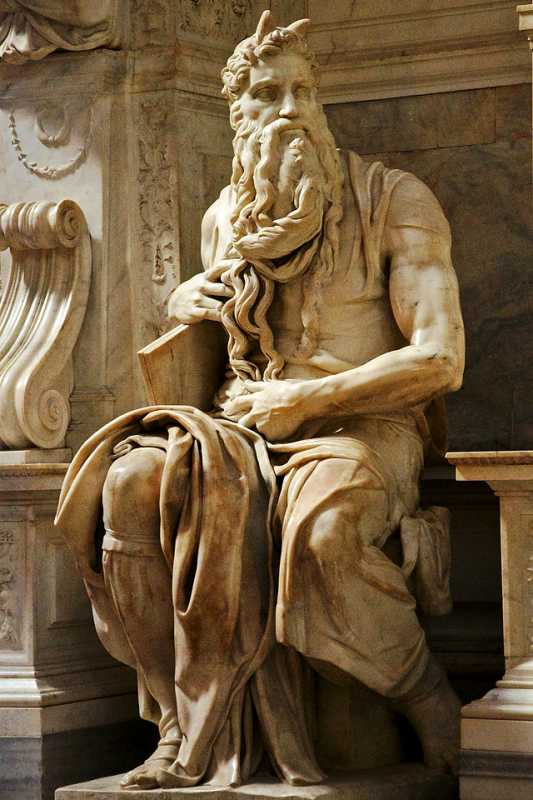 In April 1904, while travelling with M. S. Hrushevsky in Italy, Ivan Franko visited the Basilica of San Pietro in Vincoli in Rome and saw a sculpture of Moses by Michelangelo.
In 1905, Ivan Franko created his image of Moses in same-named poem.
Photo: March 21, 2010.